Today's analysis will be a quick, enjoyable read. I think that you won't even be able to finish your coffee before finishing, The reason for that is that the signal itself is as clean as whistle. It's the bread and butter of price action. Ladies and Gentleman, I present you: the breakout from the symmetric triangle.
Oh, I almost forgot. The chart that we will be talking about is the daily chart of Autodesk. Those who had to make a project in AutoCAD know this company. Those who did not, well, lucky you!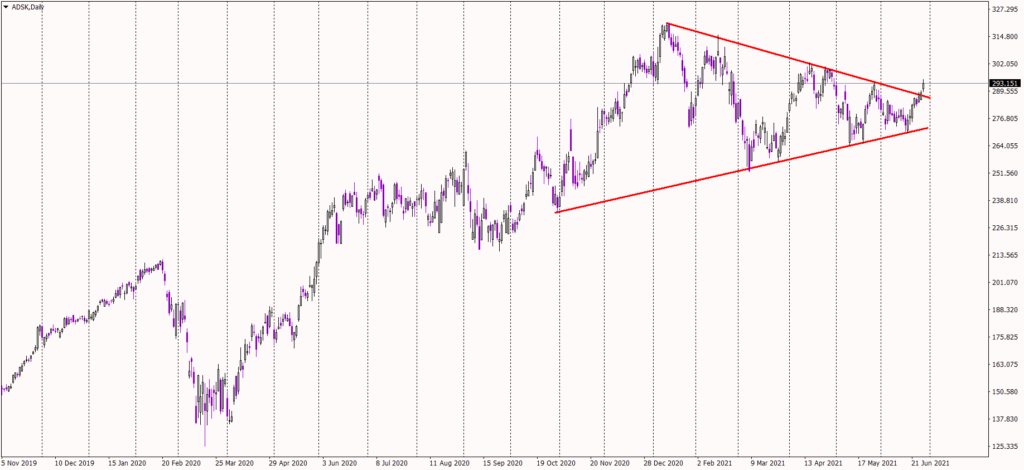 Since the beginning of the year, Autodesk was inside the symmetric triangle pattern (red lines). This formation is a correction pattern and can be characterized by sideways movement with decreasing momentum. With time, the price was making small drops and upswings. Every contact with the upper or lower line of the triangle, ended with a reversal. Until recently as the price decided to break the upper line of the triangle, giving us a proper, long-term buy signal.
That's it. As long as the price stays above the upper line of the triangle, the sentiment is positive. The price coming back inside is always possible but it's currently less probable but if it will somehow happen, it will deny the buy signal that we are having right now.