Today we come back to the automotive sector and we will discuss BMW which is listed on the Stock Exchange in Frankfurt. This isn't the first time we talk about BMW, we already discussed this company at the end of the August. Back then, we were quite negative and I have to admit, that the current movement surprised me a little. Although we were rather bearish, I did not exclude the possibility of an upswing:
"The price is defending the highs from November and December. It's not much but maybe it's a good start. The bearish sentiment will be cancelled, when the price will come back above the red line but chances of this happening now are rather limited."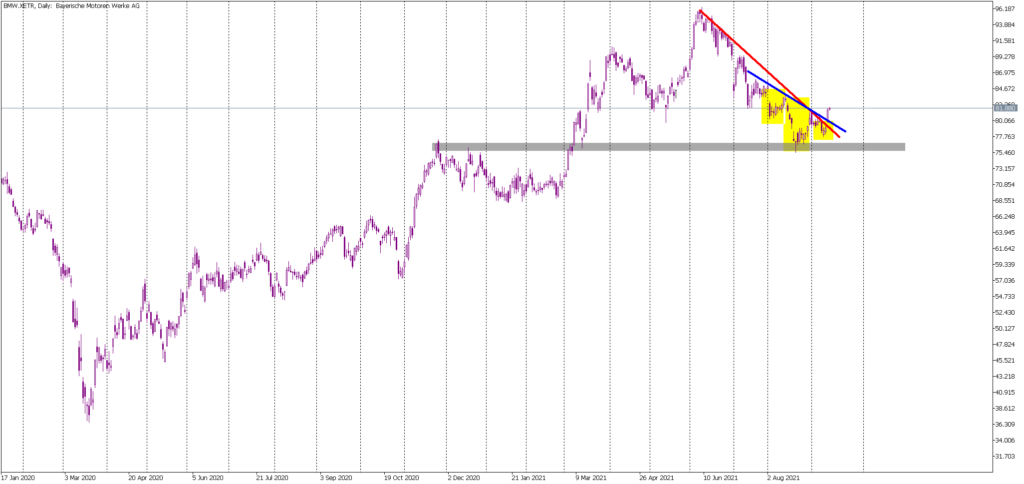 The defense was successful. The price created an inverse head and shoulders pattern (yellow) on the support mentioned above. The last two days, brought us a breakout of the major down trendline (red) and the neckline of the inverted Head and Shoulders pattern (blue). Both of those actions bring us a positive sentiment and a legitimate buy signal.
The grey area around 76 EUR proved to be a great support and as long as the price stays above it, buyers can feel safe about the future direction of BMW.