In a falling market, it is worth to look for instruments, which remain relatively solid. Maybe they are not surging but at least they are not dumped like a hot potato. One of the instruments falling in this category is Broadcom.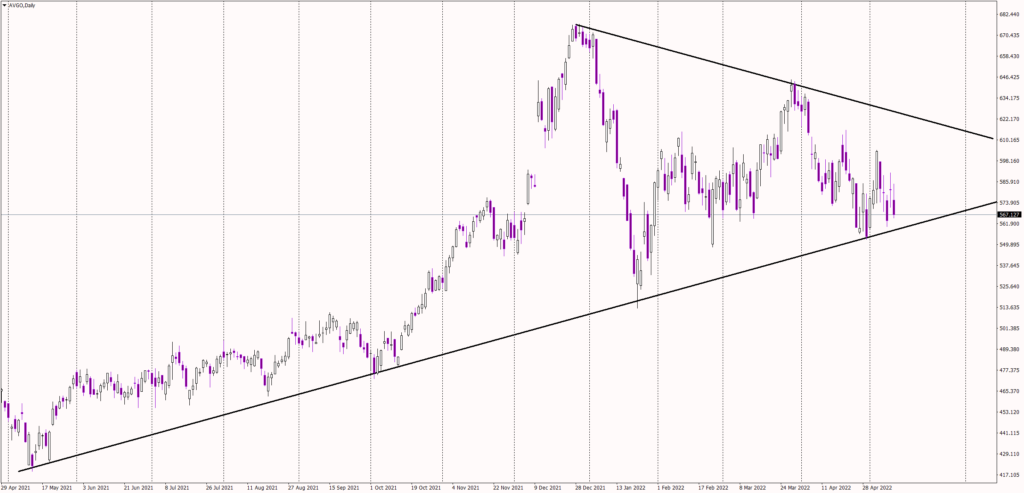 Broadcom is in the long-term symmetric triangle patten (black). When most of the stocks are scraping the bottom, AVGO is moving sideways. Sometimes, you can consider it as a success. You know the drill, they way how you trade triangles is to wait for the breakout from it. Breakout of its lower line, will be a signal to sell and it should not be a surprise if that will happen. Breakout to the upside will be a signal to but and considering current, global sentiment, is less likely to happen.
Apart from the triangle, it is worth to remember that Broadcom is behaving better than the market. This may be promoted in the future. Company looks solid and once the bear market will end, can be a great candidate for a long-term buy position.