In today's analysis is a company which, in theory, should have been hit the most by the global covid pandemic. That company is Hilton Worldwide Holdings. Even though, in theory, we should see some struggles here as the fourth wave is looming, we don't see any bullish problems. Actually, if you take a look at Hilton's chart, we have a very beautiful bullish situation here.
So, the first thing you can see on the chart is that the price is back above the major, long-term up trendline (red). That means that the breakout from the middle of July was a false one and can be considered as a buy signal alone.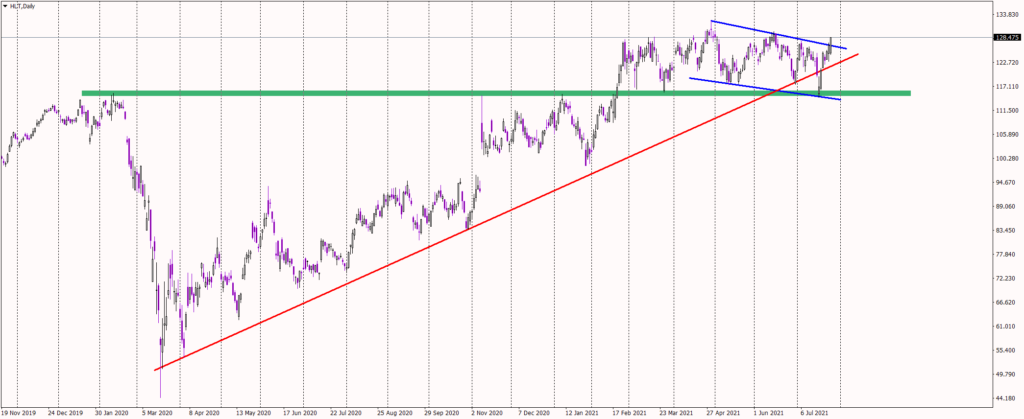 The second thing is that the price defended the crucial horizontal support on the 115.5. That was actually the pre-pandemic top, so you can imagine how important that level was.
Last but not least is the flag pattern (blue), which is a trend continuation formation. Yesterday, the price broke its upper line, which is giving us a clear thumbs up here.
Bringing all that together leaves no doubt, it gives us a very strong buy signal. Personally, from a technical point of view, I don't see any bearish factors here, but as always on the financial markets, you can't be totally sure of anything.