This Thursday, we analyse the situation on Lloyds Banking Group and it won't be the first time we do that. We wrote a piece about Lloyds on September 23rd. Back then we were in a wedge pattern, which was a correction of a bigger uptrend. Overall, we were bullish saying:
"Lloyds is inside of the wedge formation (green lines), which is a trend continuation pattern that promotes a further upswing. What's more, the price definitely defended the support on 0.4, which seems crucial for this instrument. So, there's no buy signal yet, but when will it be triggered? It'll be triggered when the price breaks the upper green line. Chances for that are quite high especially if the current sentiment holds"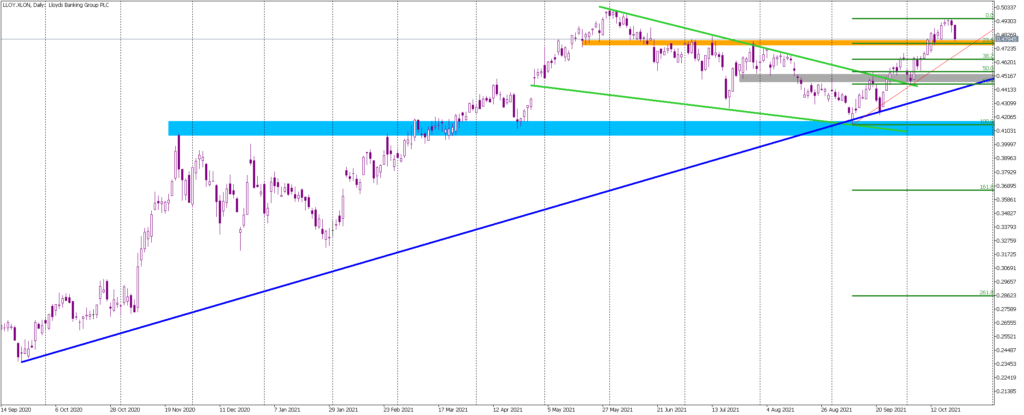 How did that work out? Marvellously if you ask me! Over the next few days, the price broke the upper line of the wedge and went north. October was especially great as we went from 0.45 to 0.49.
The last two days have been bearish, which cooled down the momentum a little bit but of course, that's not enough to change the main trend. Those two bearish days can actually be pretty useful because they create an opportunity to buy this paper at a slightly better, and lower price. We still have many supports here including three horizontal and dynamic up trendlines so buyers can feel quite confident. The buy signal will be cancelled when the price breaks the blue line. However, chances of that happening are quite limited.