Fed, check. Evergrande, check. What's left? Nothing, so it's time for liftoff!
The last few days have been a real rollercoaster on the market. From extreme fear at the beginning of the week to extreme greed going on now. How can you not love this market?
Anyway, as always, we have an interesting setup for you, and this time it's in the UK banking sector: Lloyds Banking Group.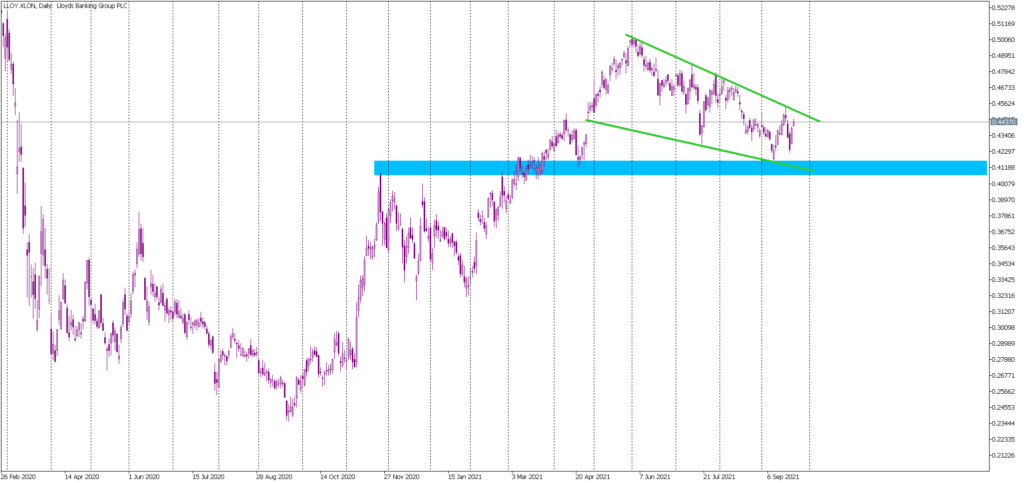 The reason why we're analyzing Lloyds is that we have a very promising bullish setup here. It's still unfolding, so it's without a decisive signal yet, but it's still very promising indeed.
Lloyds is inside of the wedge formation (green lines), which is a trend continuation pattern that promotes a further upswing. What's more, the price definitely defended the support on 0.4, which seems crucial for this instrument.
So, there's no buy signal yet, but when will it be triggered? It'll be triggered when the price breaks the upper green line. Chances for that are quite high especially if the current sentiment holds