Today – Netflix. It's actually pretty weird that this is our first time writing about Netflix on this portal. I mean I have recorded some videos about Netflix, but a written analysis – never. Maybe because there was no proper trading setup before? Maybe.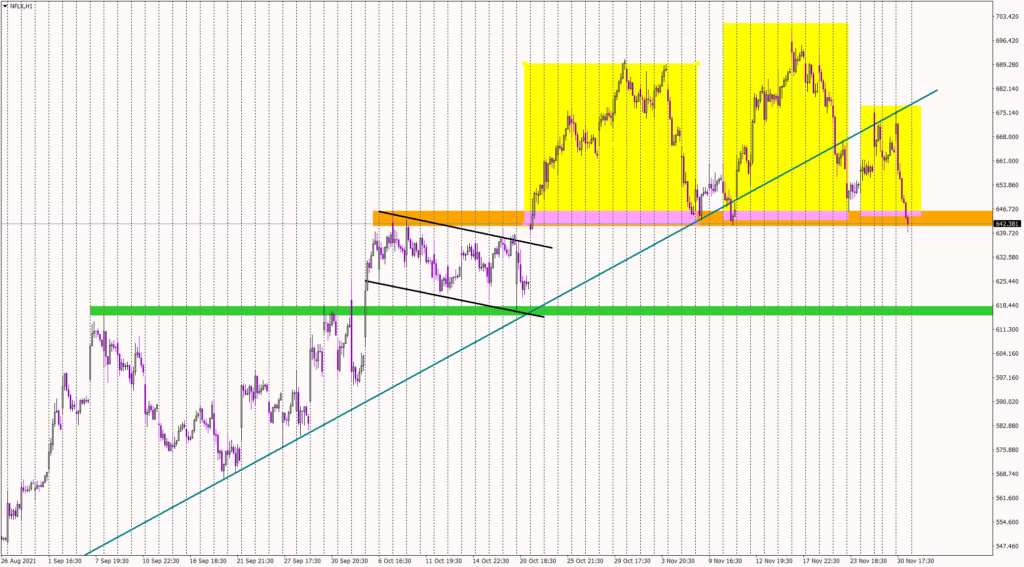 Today we have one though. Netflix is creating a head and shoulders pattern (yellow). This pattern is ready, we've already finished the right shoulder and the price is already putting heavy pressure on the neckline (orange). The breakout of the orange line would bring us to a proper sell signal with the target at least on the green horizontal support.
That's not all the bearish news we have for you. We also have an up trendline. Actually, we had – because it was broken a few days ago. With all that going on, the sentiment is negative and the potential target is on the green horizontal support. I mean the target will be there when we witness a final and decisive breakout of the neckline because, you know, there's still a battle going on there.