We continue our journey through the automotive industry and today we come back to the Automotive wonderland: Germany. Porsche, a symbol of luxury, speed and elegance. We don't have a signal yet but we are getting close.
Since March, Porsche is moving sideways. Yes, we managed to set new highs but still, the price is moving between 100 and 80 Euros. 80 Euros seems like a solid support (yellow) and is currently playing the role of the neckline of a big head and shoulders pattern. As for resistance, we do have a down trendline (red) connecting recent lower highs. And that brings us to the following summary: a breakout of the upper red line will bring us a buy signal and a breakout of the lower yellow line will bring us a sell signal.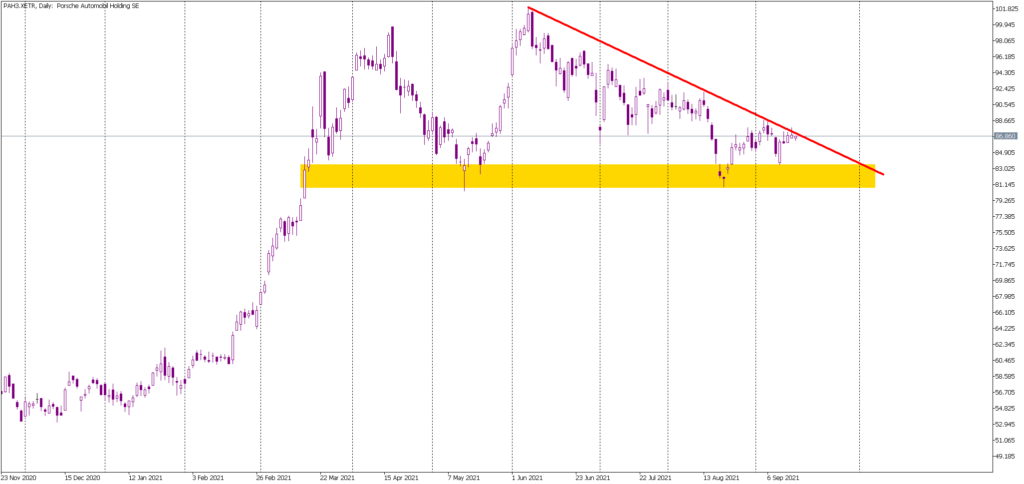 As for now, we wait. If you follow us, you've probably already noticed that we wait a lot. Yes, that's the truth but usually, movements that happen afterwards are very reliable and durable. Again, patience is a the virtue of a great trader.