The market doesn't look happy today, so maybe let's look for a bearish occasion to trade, shall we?
One of the most popular stocks in the US is Tesla and this is the instrument of our interest today. Tesla is showing some signs of weakness and for the next few days or weeks, this can be our number 1 bear.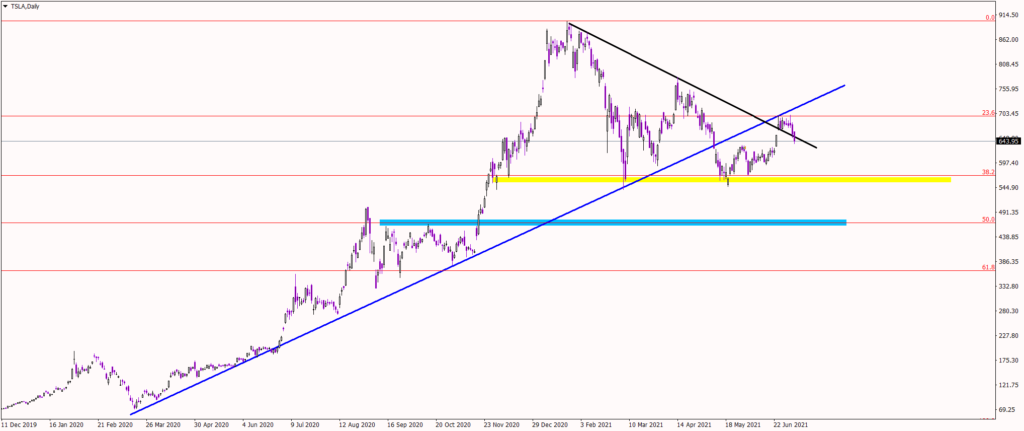 Why are we negative here? First of all, the price is below the long-term up trendline (blue). Buyers were trying to comeback above that resistance but failed miserably. In addition to the up trendline, the price could not break the 23,6% Fibonacci. In addition to this, three days ago, the price created a shooting star, which is a very powerful bearish candlestick formation.
Last but not least, Tesla is now coming back below the black line, which for weeks was limiting the bearish correction from the upside. It means that the escape from that bearish correction was a false one and now buyers have to pay the price for that mistake.
All that is very negative and points towards the 38,2% Fibonacci. That is currently the closest support and chances that the price will get there are pretty high.