In the Stock of the day series, we have already been on the exchanges in the US, Germany, and Italy. Time to visit London, where we can find a great occasion on one of the biggest telecommunication companies in the world: Vodafone.
Today's session doesn't look good so far and there are legitimate reasons for that. Yes, on Friday the price did open higher but sellers are using this high opening to push the price lower. Apart from the high opening, buyers are showing absolutely nothing and this can be an invitation to a major sell signal.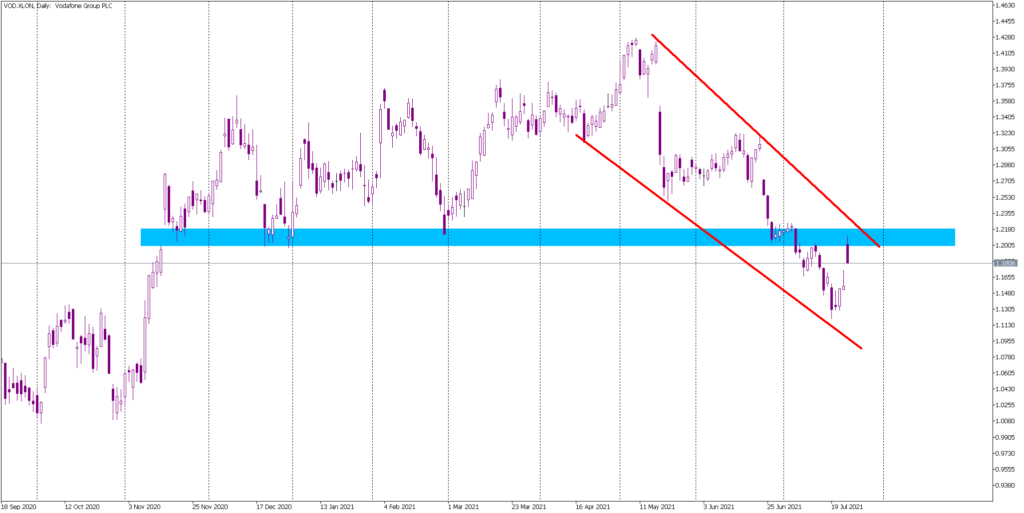 As for the reasons, there are two main ones. The first is the horizontal resistance on the 1.21 (blue), which for many months was respected as a crucial support. The second reason is the upper line of the channel down formation (red), or the flag if you will.
The combination of the dynamic and horizontal resistance has worked so far like a charm and it shouldn't be ignored. As long as the price stays below those two, sentiment is negative. On the other hand, a breakout of those two should be considered as a major buy signal of a great magnitude. Currently it's less likely to happen but of course we should be prepared for such a possibility.