The last analysis of the day will be Volkswagen. The last time we mentioned it was on the 24th of September. The situation on the chart was negative and we were pessimistic about the next few days and weeks. We said the following:
"On Thursday, the price created a doji candle and so far, today we are making a very negative candle with a significant bearish body. In theory, that signals the end of the correction and an invitation to go short. As long, as the price stays below the green resistance level, the sentiment is negative"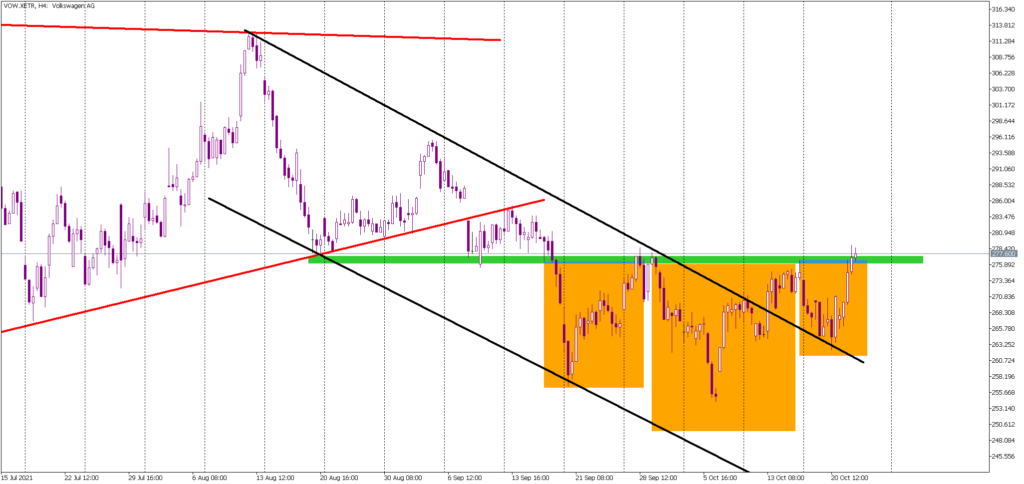 The price stayed below the green resistance and on the 6th of October, was able to set new long-term lows. That was it though as the recovery process started soon. On the chart, you can see a beautiful Head and Shoulders pattern (orange), which is ready for activation. Actually, the activation, which is a breaking of the neckline (green line) is happening now, as we speak. If buyers succeed and manage to close the day above the green resistance, we will get a proper buy signal. All this is surrounded by major indices flirting with all-time highs. You have to admit that it looks promising. The sentiment on VW is positive.