Boy oh boy, if you're a bull, you definitely haven't been enjoying the last few days on the market. Stocks are getting pretty much destroyed and most traders are trying to escape from them, although, if you ask me the door is pretty narrow. In today's analysis we take on Volkswagen, which today has returned to levels last seen at the beginning of the year. So, it's effectively cancelling out all the gains made in the 2022 so far.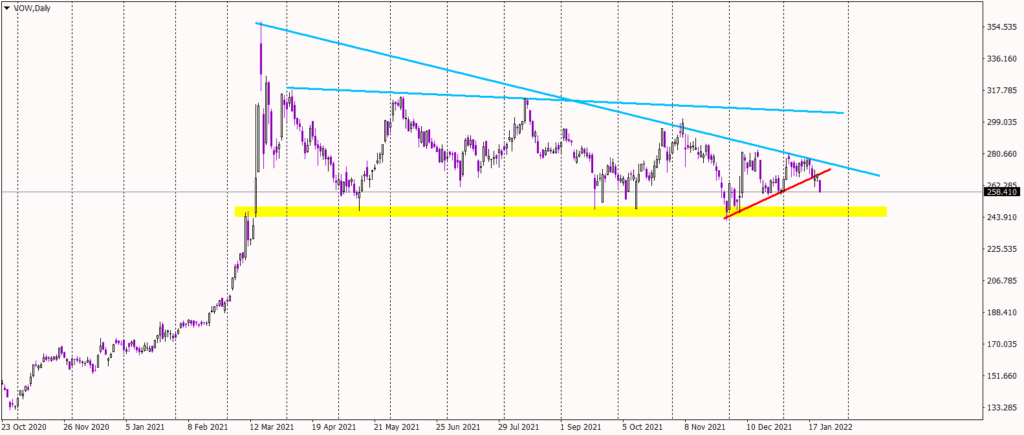 The German carmaker's price is dropping and creating quite the ugly bearish candlestick. Technically, the price is still inside a descending triangle pattern with a horizontal support (yellow) and a dynamic resistance (blue). In a slightly shorter term, the price broke the important up trendline (red), which gives us a sell signal. The potential target for this movement is the horizontal support mentioned above (250 EUR). You can see that it has been playing a crucial role for this asset since March 2021.
There's a high chance the price will hit this support. This may not be the final target though. If the sell off on the market continues, we'll be able to expect a breakout and a further slide. Sentiment on Volkswagen is negative and will stay that way as long as the price stays below the blue line. A breakout of this resistance is currently very unlikely.