In today's analysis, we're looking at Unilever, a company listed on the London Stock Exchange. On the long-term chart, we're hunting for a signal that will be valid for weeks or even months – a treat for position investors.
Unilever caught our eye mainly because of what happened last week. ULVR attacked two crucial long-term resistances. The first one was the dynamic down trendline (black) and the second was the horizontal one on the 37 GBP which has been in play since 2016!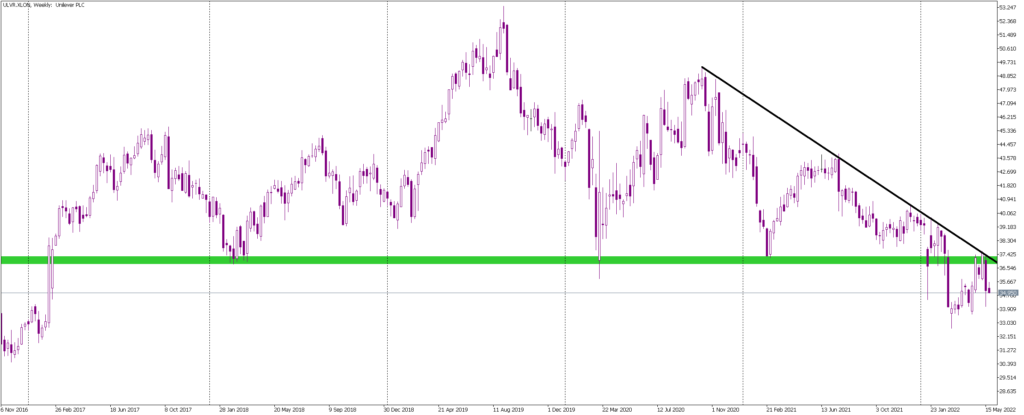 The attack was unsuccessful and buyers didn't manage to break them and climb above. Instead, the price created a long bearish candle, giving us a strong sell signal.
As long as the price stays below the green line, the sentiment is negative and we should see a further slide. The price climbing back above would cancel the pessimistic attitude and would give birth to a major buy signal but chances for that happening are now rather limited.