The USD climbed against other major currencies mainly due to the rise in treasury yields and a weaker Euro which boosted the dollar index. The USD's rise happened despite a negative Non-Farm Payroll (NFP) which would normally push the USD lower.
Thanks to the USD's rise, gold dropped around 7% over the last week.
Meanwhile, Bitcoin, the world's largest cryptocurrency, surpassed 40,000 USD for the first time; just weeks after passing another major milestone.
The Week Ahead:
USD
Consumer Price Index (CPI) data will be released on Wednesday. The data is expected to be at 1.6% and if the actual data is more than the expected 1.6%, then the USD could appreciate.
AUD
On Monday morning, retail sales data will be released. The data is expected to be at 7% and if the actual value is more than 7%, we expect the AUD to appreciate.
GBP
On Monday, the Bank of England (BoE) Governor speech will be aired and we can expect some huge volatility on GBP pairs.
US Indices
The S&P 500 has broken all time high and reached the 3830 level. The next potential resistance is near 4000 and all hopes are for it to hit that round magic figure soon.
Gold & Silver
Gold lost around 7% of its value last week and dropped 125 USD in the last week.
The current support is at 1850 USD and we can expect further bearishness due to the USD gaining value in the near term.

Setups for this week:
EURAUD
Primary View:
The immediate resistance is seen near 1.58856
The immediate support is seen near 1.56839
The current price seems good for potential sellers
Entry on pullback is also possible by keeping the stoploss above 1.58856
The target could be 1.56839
Alternative View:
If the price moves above 1.58856, we may see further upside movement.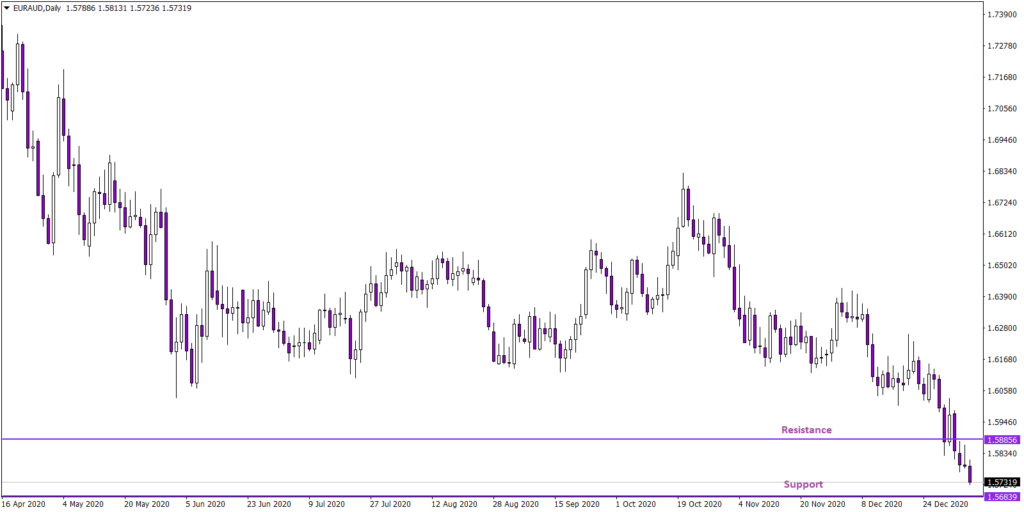 USDCAD
Primary View:
The immediate resistance is seen near 1.27515
The immediate support is seen near 1.26478
The current price seems good for potential sellers
Entry on pullback is also possible by keeping the stoploss above 1.27515
The target could be 1.26478 and 1.26358
Alternative View:
If the price moves above 1.27515, we may see further upside movement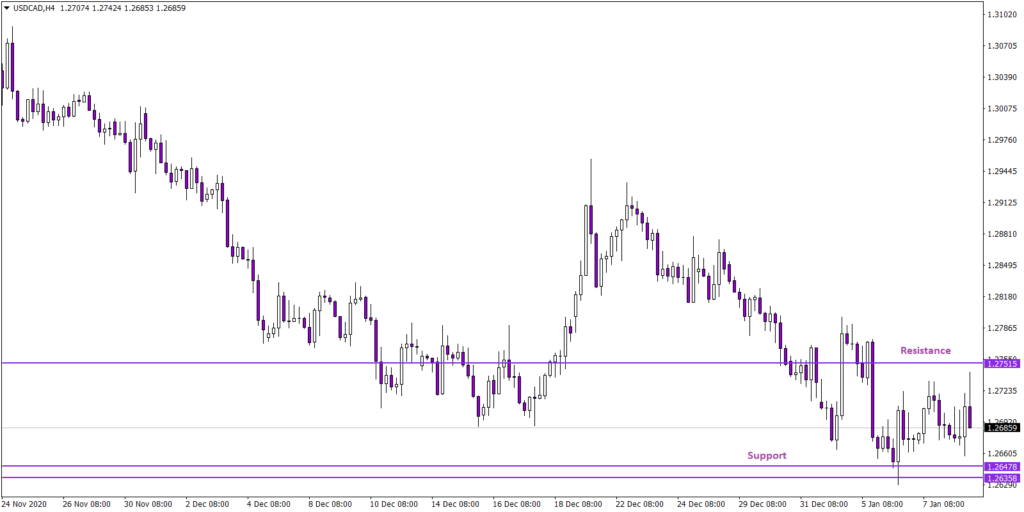 EURUSD
Primary View:
The immediate resistance is seen near 1.22853
The immediate support is 1.21313
The current price seems good for potential sellers
Entry on pullback is also possible by keeping the stoploss above 1.22853
The target could be 1.21313
Alternative View:
If the price moves above 1.22853, we may see further upside movement