Today we're talking about a company you may have never heard of but definitely know its products; EssilorLuxottica (EL). The global leader in the eyewear market produces brands such as Ray-Ban and Oakley, does that ring a bell? EL is currently undergoing a bearish correction and the sentiment remains negative despite the most recent, rapid reversal on global indices.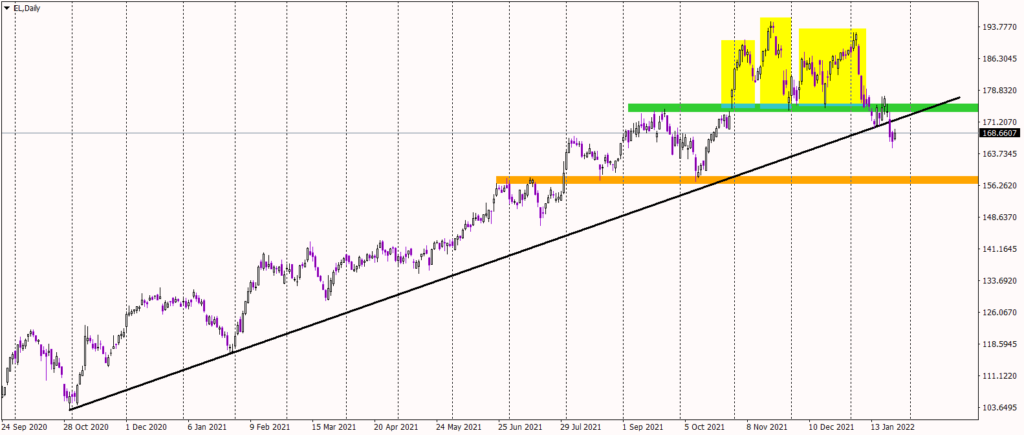 The negative sentiment here has strong grounds in technical analysis. First of all, you can see the yellow pattern at the top of the chart. This is a head and shoulders pattern. Maybe not the prettiest one but still reflects the principle: one top, another higher top and the third one which fails to beat the second one.
After creating this pattern, the price broke two crucial supports. The horizontal one at 174 EUR (green) and the dynamic one – long-term up trendline (black). All this, suggests that sellers are currently dominating and there's no willingness to pull the price up. The current target for the price is the orange support around 157 EUR. There's a high chance for the price to get there but it also depends on global sentiment. Luckily, everything should be clear after today as the Federal Open Market Committee (FOMC) should give us a mid-term direction on almost all instruments on the financial markets.