In today's piece: Citigroup is very close to end the bearish correction that we have been witnessing since the beginning of June. At the very beginning, the drop was very sharp and many buyers were worried about the future price of the C. I think that their worries can end now, or pretty soon as I can see an interesting bullish setup on the chart.
First of all, let's check Fibonacci retracement. You can see, that the recent correction retraced exactly 38,2% of the recent bullish wave. 38,2% is usually no joke and can be considered as a very reliable support. In addition to this, we did not only bounce from this support just like that but we did this with style! Price created a triple bottom formation (yellow) where the red line is a neckline, which is the most important dynamic resistance at the moment.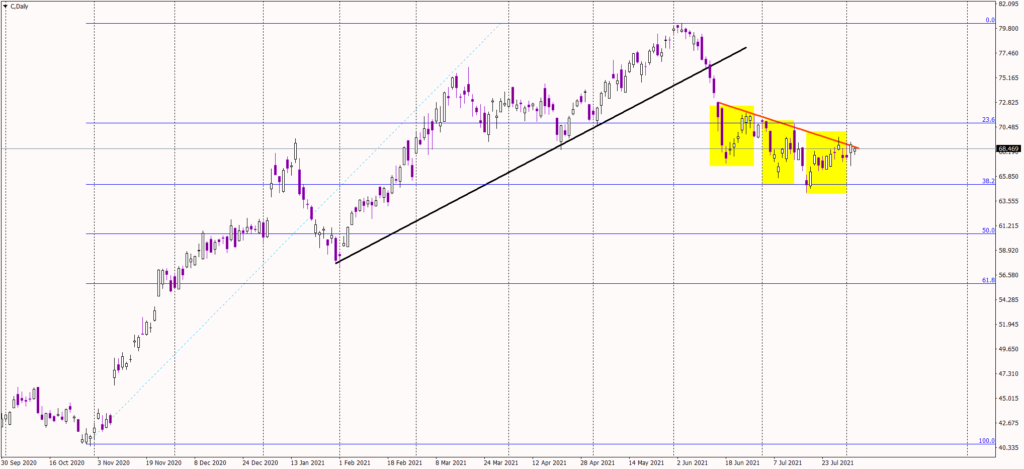 Tuesday ended with the price on the neckline, showing us a big appetite for a breakout, which would mean a proper buy signal. Wednesday trading starts a bit lower. Traders are probably digesting disappointing ADP number published more than an hour ago.
As long as we are below the neckline, there is no clear buy signal yet. Only the price closing a day above the red line would be an invitation to go long.