If you wake up and the first thing you do is check your stock portfolio, then this morning was probably not very pleasant for you. Overnight, the markets collapsed. Why? Well, the new (more deadly) strain is most probably to blame here. So…here we go again!
In today's piece, we're coming back to Porsche. It's the fifth time we're analysing this instrument. The first analysis was spot on, the last one, from October, not so much. We were bullish back then, but the price didn't go any higher and my view was wrong. Sometimes you need to take the loss. If you've been following us for some time, you know that most of the time we get it right. That wasn't the case with October's Porsche analysis. So let's test our skills for the fifth time, shall we?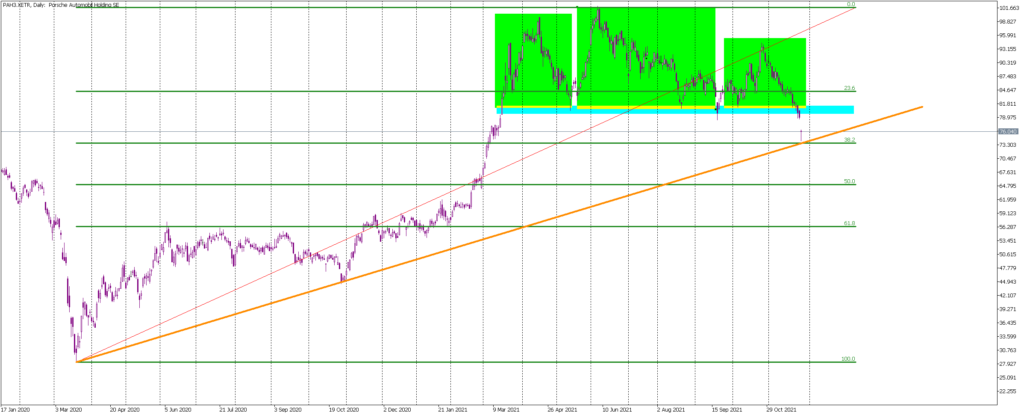 Currently on the chart, we have a massive head and shoulders pattern (green), with the blue neckline. Neckline was broken 3 days ago and that gave us a proper sell signal. Today, the bearish gap and a further slide is just a confirmation. Although the main sentiment is bearish, we are currently above two important supports. The first one is the long-term up trendline (orange) and the second one is the 38,2% Fibonacci. As long as we stay above those two, buyers can still have hope for some kind of a bounce, but the breakout of those two will be a definite long-term sell signal.