It's the last day of the week and we have a really nice bearish setup for you with Volkswagen. We already mentioned it on the 9th of September, when the price was escaping from the symmetric triangle to the downside. On that day we said:
"So, the price escaped from the triangle to the downside, giving us a proper sell signal. This negative sentiment is continuing today, so we can assume that it was not a one-day incident."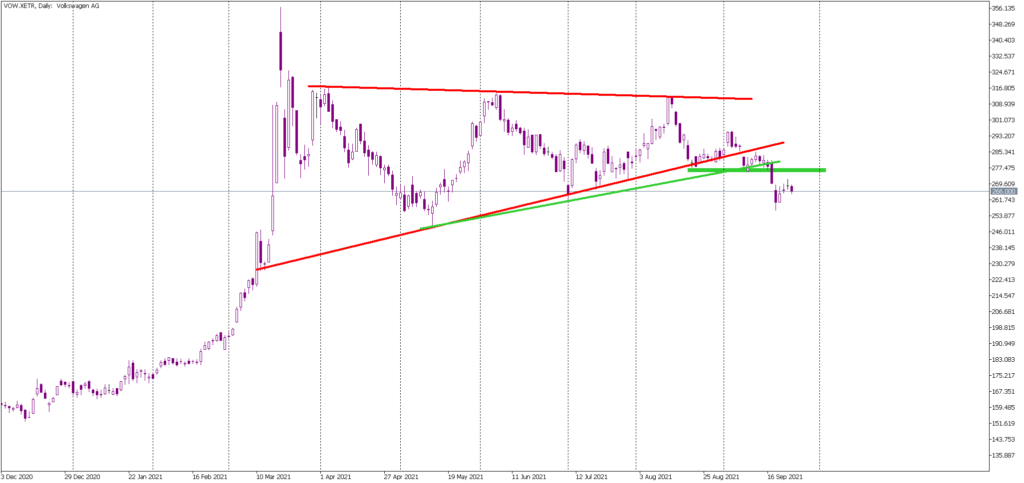 This signal was spot on as the price went significantly lower. Of course, we had some help on Friday and Monday from the general market panic but still, the situation on Volkswagen is not optimistic. The last three days gave us a bullish correction but it seems a bullish correction is what sellers were actually waiting for. On Thursday, the price created a doji candle and so far, today we are making a very negative candle with a significant bearish body. In theory, that signals the end of the correction and an invitation to go short.
As long, as the price stays below the green resistance level, the sentiment is negative