While American stocks are pretty much collapsing, European stocks are doing slightly better. It's not like we have a sea of red on the old continent.  Actually, there are many interesting bullish opportunities.
In today's analysis – we're taking a look at GSK (GlaxoSmithKline), a company listed on the Stock Exchange in London, and which requires no further introduction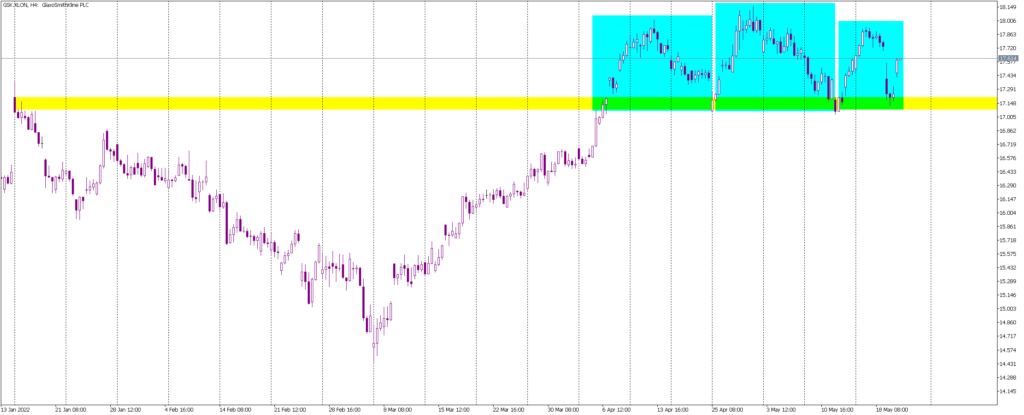 Here, we were very close to a major sell signal, but not anymore. Over the past few weeks GSK managed to create a big Head and Shoulders pattern (blue). This pattern usually brings a sell signal. The thing is, that formation was not activated in our case.
In order to get a sell signal from the H&S pattern, you need to see a breakout of the neckline. GSK had this neckline on the 17.1 GBP (yellow) and at the same time, it was a resistance from the beginning of this year. The neckline was defended and buyers managed to bounce off of it.
That shows bearish weakness. They had a nice occasion to create a sell signal but failed. Hitting 17.1 GBP was attractive enough to lure more buyers to the market. With all that taken into consideration, we have a failed bearish pattern and a bounce off a crucial support. That's bullish and so is our view on the GSK.