Time for a quick update on the situation with British American Tobacco. It's an update because we analysed this instrument twice in the past, the last time being on September 8th. Back then, we were bearish and said:
"With today's price action, we look forward to a further drop towards the green line, which is the lower line of the symmetric triangle pattern. The recent global correction on stocks should help with that."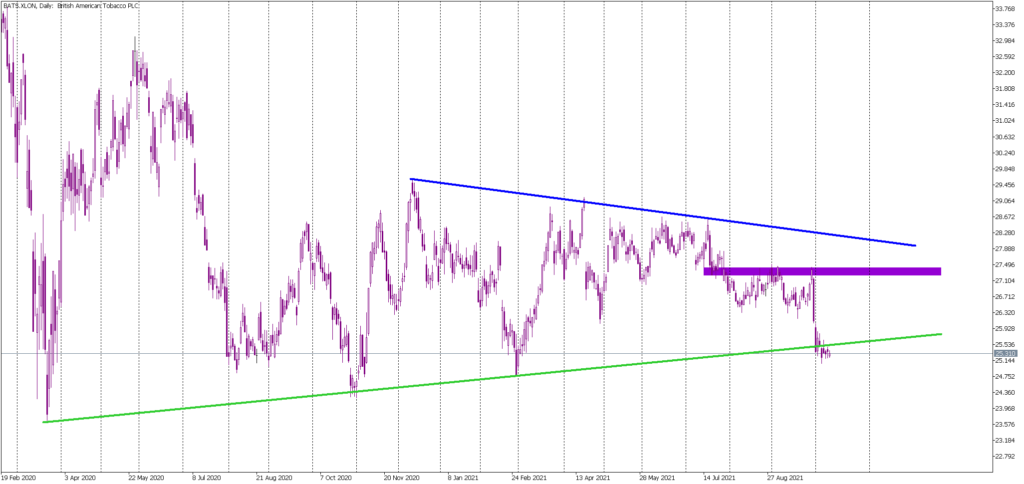 The update now is that the mission we mentioned was accomplished and the price reached the lower line of the triangle as expected. Is that the end of the downswing? Well, I don't think so, to be honest. The price is still pushing lower and does not stop on this support. Actually, we can see that the bearish breakout is underway and the price has an appetite for the new, mid-term lows. To wrap this up, the sell signal is on, and we don't see any bigger chances for a reversal here.